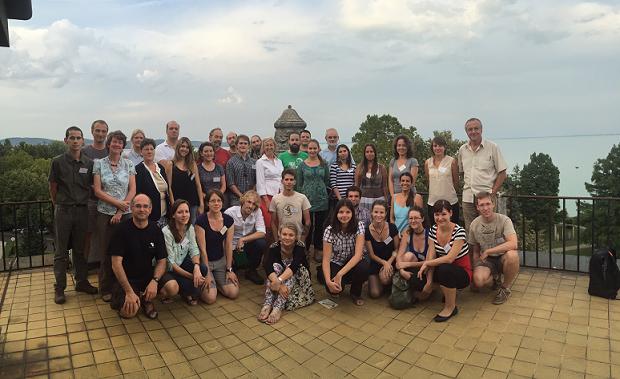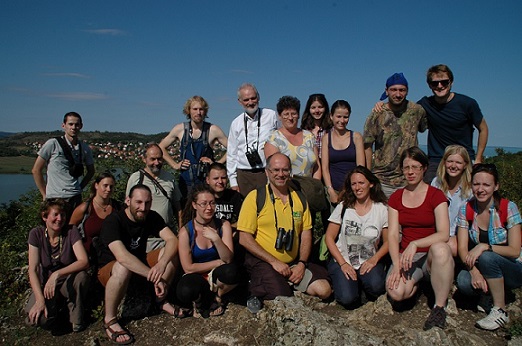 Tihany (Lake Balaton),
Hungary 1 - 5 September, 2015
Not too much time is left to register for one of the greatest student conference in conservation biology in Europe. During the three conference days and the two excursions we aim to connect conservation biology students from all over Europe and beyond. We are proudly advertise our prominent keynote speakers, including Julia Marton-Lefevre, (former) Director General to IUCN, profs William Sutherland, Rhys Green and Rosie Trevelyan from the "mother" Cambridge SCCS team, Tibor Hartel from Romania and Ferenc Jordán from Hungary. Plenary speakers, trainings and workshops designed for young conservationists, field trips and fun at the largest lake in Central-Europe, Balaton, Hungary, for a 270 Euro student-friendly low all-inclusive fee.
Don't miss out, register on-line: http://sccs.ecolres.hu/application
To keep up with the latest news about the 1st SCCS Hungary, please check our Facebook page: https://www.facebook.com/groups/624090174392290/
Background of the conference
The Student Conference on Conservation Science series started in Cambridge (http://www.sccs-cam.org) and have expanded with Brisbane (http://www.sccs-aus.org/), Beijing (http://www.beijingforum.org/html/Home/report/14060004-0.htm), Bangalore (http://www.sccs-bng.org/) and New York (http://www.amnh.org/our-research/center-for-biodiversity-conservation/e…). SCCS is the largest international conference in conservation science, where students and early career scientists are welcomed and have the chance to present their research, learn from each other and meet with experts of the field who can offer them guidance in their future careers. In 2015, Hungary joined this inspiring event and organizes a conference, especially for young scientists from all around Europe to build a network among the presented parts of the continent.
Important dates
Applications open: April, 2015
Applications close: 15th July, 2015
Final abstract submission close: 16th August
Abstract guidelines
Please send a short (max. 100 words) abstract to sccs@ecolres.hu along with title, authors' names and affiliation.
Conference fee
The all-inclusive conference fee is 270 Euro - including both the registration fee and the room and board costs: participation at the lectures and workshops, coffe breaks, accommodation, breakfast, lunch and dinner during the time of the conference, and a half day trip to the Tihany Peninsula on 4th of September.
The costs of the excursion on 5 th September and the shuttle bus from Budapest to Tihany and back, are not included in the price.
The deadline for the bank transfer is 16thAugust.
Cancellation policy
Until 00:00 hrs CEST on 16th August 2015: Please contact us and we will provide you with a full on-line refund of the registration fees (after deduction of banking and transaction charges). This will be directly refunded to the card / account from which the payment was made.
After 00:00 hrs CEST on 16th August 2015: No refund will be considered. In exceptional cases, e.g. you are unable to obtain a visa in time, please contact us at sccs@ecolres.hu for a refund with scans of relevant documents.
Bursary scheme
For a limited number of foreign students we offer bursaries, which means the reduction of the conference fee to 135 Euro with the same participation conditions. You can apply for a bursary if you have an accepted abstract for oral or poster presentations in SCCS Hungary and if you came from a Low Income , Lower Middle Income, and Upper Middle Income countries see table http://www.sccs-cam.org/Pdfs/2014/funding%20table%202013.pdf.
We are happy to offer a 100% bursary for a limited number of students. Applicants must have an accepted oral presentation and must be residents in Central and Eastern Europe. To apply please send a letter to sccs@ecolres.hu. For a limited number of Hungarian students a low rate local accomodation will be offered.
Payment
All payments are accepted only via bank transfer.
Name of the bank: Hungarian State Treasury
Bank address: 4 Budapesti Street, 8200 Veszprém, Hungary
Number IBAN: HU05100480050171679100000000
SWIFT code: HUSTHUHB
Important!
Please write 'sccs' and your name in the comment box.
Information on travel to Tihany
The SCCS Hungary starts at 18:00 PM on the 1st of September in Tihany. A shuttle bus will be provided from Budapest to the conference venue and back. The bus will leave from Budapest at 3:30 PM on the 1st of September and from Tihany at 4:00 PM on the 5th of September. The meeting point in Budapest will be in the entrance gate of Keleti Railway Station which is the main international and inter-city railway terminal in Budapest. Cost of the bus transfer is 15 Euro for one direction.
Prior to the bus transfer students are welcome to join an optional sight-seeing tour in Budapest from 12PM-15:30 PM as a first warming up event of the conference. The sight–seeing starts and ends at the main entrance gate at Keleti Railway Station.
Left luggage office is open inside the Keleti Railway Station building from 3:45 am – 24:00.
For more information about the SCCS Hungary, please explore the Application form after Registration!
Links
MTA Centre for Ecological Research: http://www.ecolres.hu/en/node/2
Balaton Uplands National Park: https://www.bfnp.hu/english/home/
Balaton Uplands National Park on youtube: http://www.youtube.com/watch?v=vY8ardJGHZU
Tihany peninsula: http://www.tihany.hu/index.php/en/ SCCS in Cambridge: http://www.sccs-cam.org/ Download our poster here: