Detailed program
SCCS Hungary
2015
0th day (1st September)
12:00 – Meeting for the sightseeing at the Keleti Railway Station
The meeting point is in front of the main door of the station (Location: Kerepesi út 2–4, 1087 Budapest, Coordinates 47°30′01″N 19°05′02″E).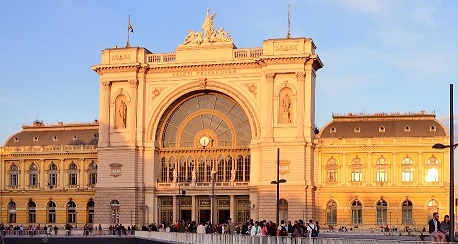 The sightseeing will be about three hours and it includes a visit to the Heroes Square, the City Park and the Budapest Zoo.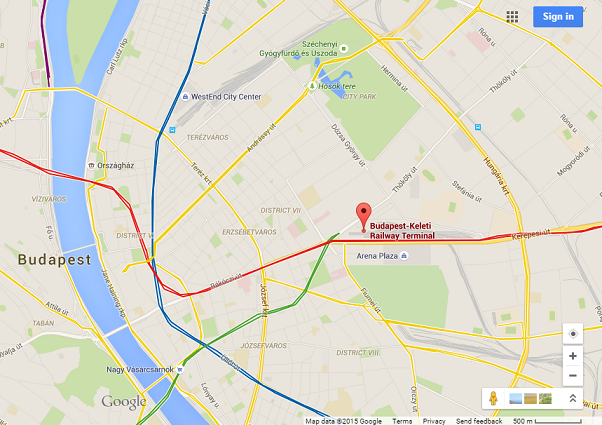 15:30 – Meeting for the transfer to Tihany is at Felvonulási tér Budapest 1146 (Coordinates: 47304900; 19044332, walking distance from Heroes' square at the City Park).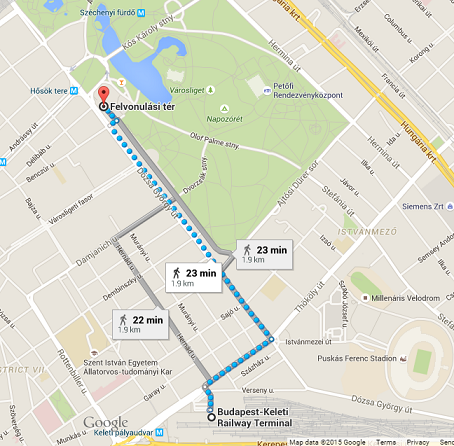 19:00 – Evening get–together with Hungarian buffet dinner in Tihany.
To make this event more international we would like to ask you to bring your local speciality for the get together evening to increase the diversity of choices :-).
The registration desk will be open today from 18:00 on the ground floor of the guesthouse of the Balaton Limnological Research Institute.
Contact telephone number: Dr. Katalin Mázsa – 003630-2447399
1st day (02 September)
09:30 – 09:45    Welcome / Introduction – András Báldi
09:45 – 10:45    Plenary:  Julia Marton–Lefevre – From Conservation Research to Influencing Policy
10:45 – 11:15    Coffee
11:15 – 13:15    Student talks: Session 1 (15 minutes + 5 minutes for discussion)
– Virginia Aguilar: Consequences of changes in human attitude: changing nesting habitat site selection by the Spanish Imperial Eagle (Aquila adalberti)
– Edvárd Mizsei: How to jump ahead if you know nothing? Case studies from the Greek meadow viper (Vipera ursinii graeca) conservation project
– Elitsa Popova: Human impact on the activity patterns of mammals in Bulgaria
– Gábor Ónodi: Nest site characteristics of the Great-spotted Woodpecker in a bottomland riparian forest in the presence of the invasive Green Ash and Boxelder Maple
– David Williams: Cows, forests or both? Reducing the environmental cost of meat production in Mexico.
– Anikó Zölei: Long-term dynamics of common cuckoo and great reed warbler populations in Central Hungary: are avian hosts threatened by their brood parasites?
13:15 – 14:00     Lunch 
14:00 – 15:30     Workshops (parallel workshops)
– William Sutherland – How to carry out a thesis or conservation project?
– Rhys Green – Planning research on endangered species (Library)
15:30 – 15:45     Tea, snack
15:45 – 17:15     Workshop
Tibor Hartel – The importance of traditional and modern knowledge types in managing high cultural and natural value landscapes.
17:15 – 18:15    Plenary: Ferenc Jordán – A network view on conservation biology
18:15 – 19:00    Dinner
19:00 – 20:30    Discussion moderated by Rosie Trevelyan
20:30 –               Diversity of local foods and drinks
2nd day (03 September)
07:30 – 09:00     Breakfast
09:00 – 10:00     Plenary: Tibor Hartel: Conservation biology in changing cultural landscapes of Eastern Europe
10:00 – 11:20     Student talks session (4 student talks, 15 minutes + 5 minutes for discussion)
– Anett Endrédi: Ex-situ conservation of some endangered plant species in Hungary
– Fanny Olsthoorn: The Landscape Approach
– László Patkó: Hair–traps as tools for monitoring mammal fauna: is it a magic wand on elusive species?
– Márton Szabolcs: Priorities, patterns and gaps in conservation of Europe's freshwater biodiversity and herpetofauna
11:20 – 11:40     Coffee break
11:40 – 12:30     Poster session (3 minutes talks + discussion)
12:30 – 13:30     Lunch
13:30 – 15:00     Workshop
                              William Sutherland – Evidence-based conservation
15:00 – 16:30     Workshops
– Ferenc Jordán – Network analysis: tools for system-based conservation
– Ágnes Kalóczkai and Barbara Mihók – Conservation and society - how to grab the social side of conservation (Library)
16:30 – 17:00 Coffee break
17:00 – 18:30 Workshop
Julia Marton-Lefevre and Miklós Persányi - Communicating Science to Influence Policy
19:00 – 20:00 Dinner
20:00 – Short Hungarian folk dance performance, followed by an interactive session  
3rd day (04 September)
07:30 – 08:30      Breakfast          
08:30 – 10:10      Student talks session 7 (5 student talks, 15 minutes + 5 minutes for discussion)
– Anastasija Martjanova: Sea otters on the frontlines of the fight against global warming
– Bálint Üveges: Some like it mild: Positive effects of climate change on hibernation success of common toads (Bufo bufo)
– Attila László Péntek: The role of saline bomb crater ponds in aquatic conservation
– Balázs Vági: Environmental and physiological factors constraining reproductive success of amphibians
– Zsanett Mikó: The impacts of a glyphosate–based herbicide on some charismatic inhabitants of ephemeral ponds
10:10 – 10:30      Coffee break, take your lunch box
11:30 – 11:30      Plenary: William Sutherland – Conservation science and policy
11:30 – 12:15      Prizes, closing remarks 
12:30 – 17:30      Field trip – Guided Tour in Tihany
19:00 –                   Dinner
4th day (05 September)
06:30 – 07:30      Breakfast 
07:00 –12:00       Optional field trip to the Kis-Balaton on the area of the Balaton Uplands National Park
15:00 –                 Expected arrival time to Budapest